Research and Innovation
At Mercer, we get out from behind our computer screens and immerse ourselves in the world around us. We ask "how can this work better" and then search for answers together. We find what touches our hearts and minds, and then collectively, we make it with our hands. The results are far more than feats of engineering. They are deeply felt all over the globe.
Prosthetic Limbs
Through a partnership with the University's signature Mercer On Mission program, the School of Engineering has recognized a problem and continues to work together to develop a solution. Since its inception, Mercer On Mission in Vietnam has fitted more than 13,000 amputees with prosthetic legs and over 240 amputees with prosthetic hands.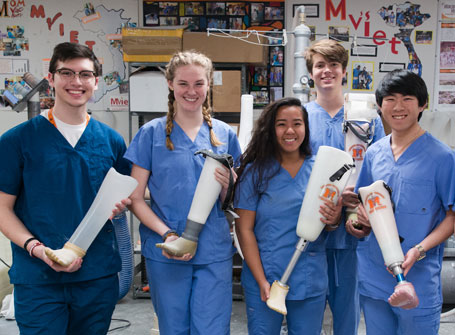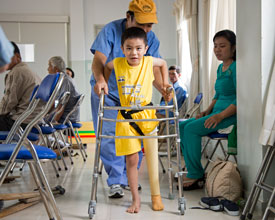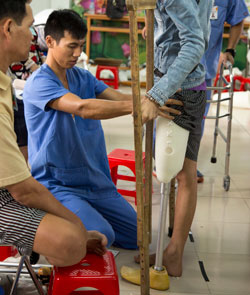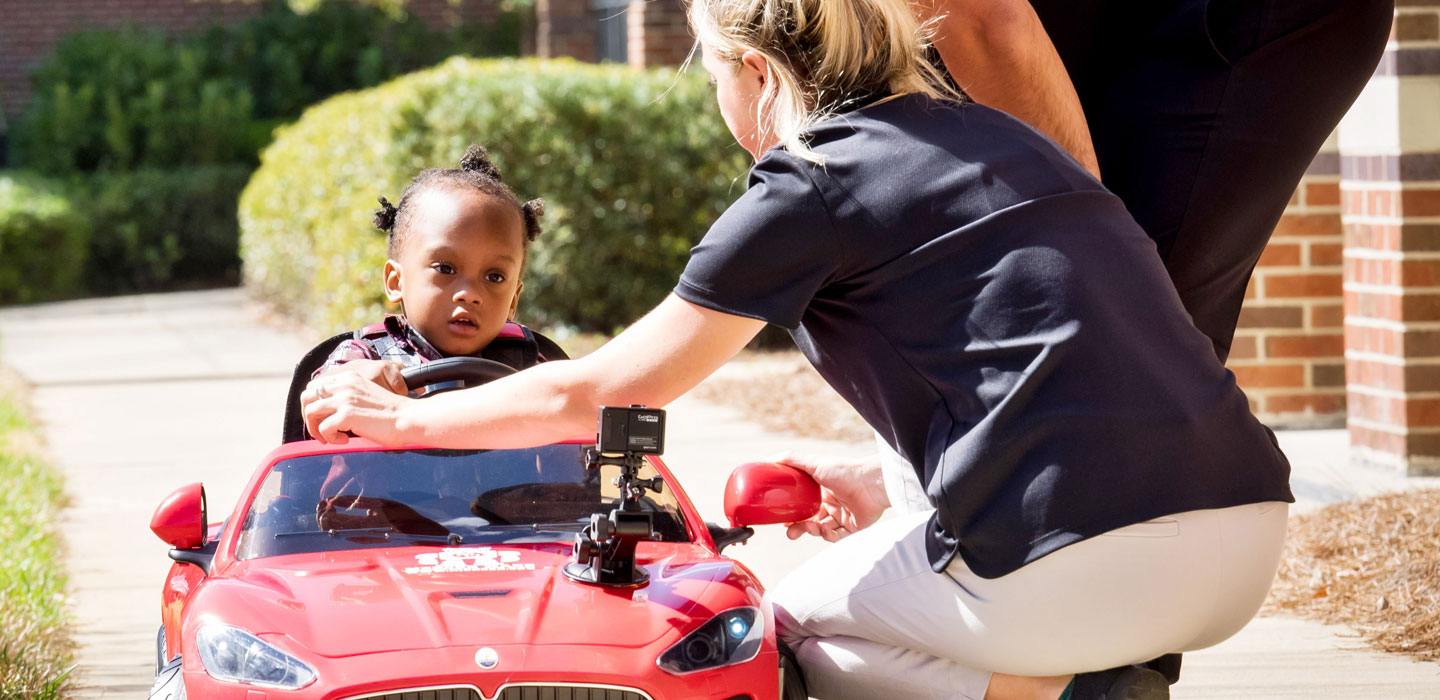 Adaptive Toys
Through the development of adaptive toys and toy cars, Mercer Engineering students and faculty work together to increase mobility for children with disabilities in our local community, creating opportunities for greater movement and socialization in their lives.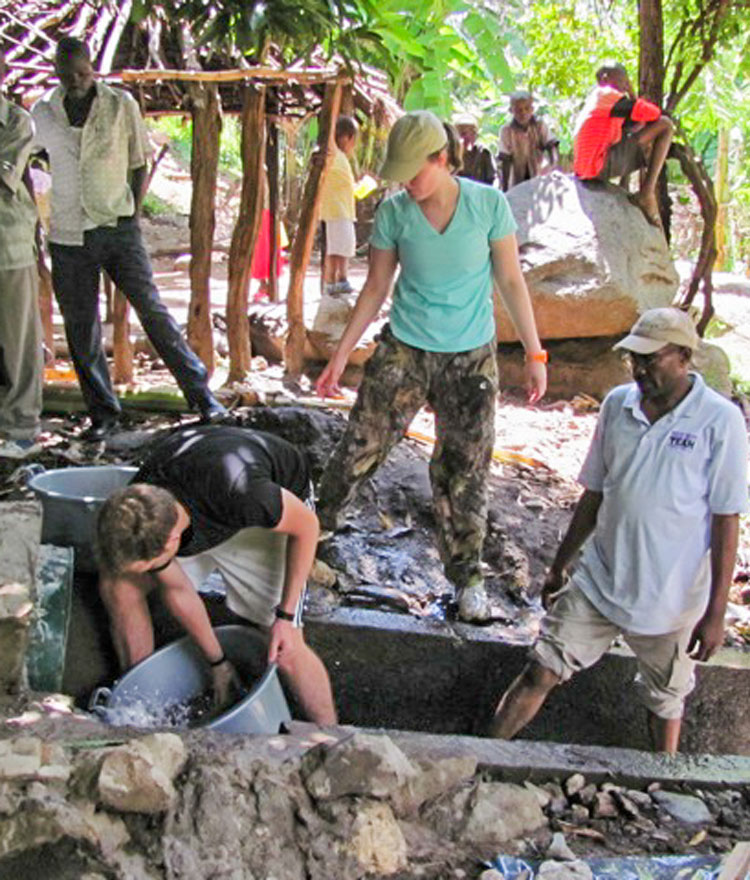 Sustainable Water Solutions
Mercer Engineering has recognized the lack of access to clean, safe drinking water in communities all around the world and is actively working to create solutions through water filtration, water testing, and data analysis.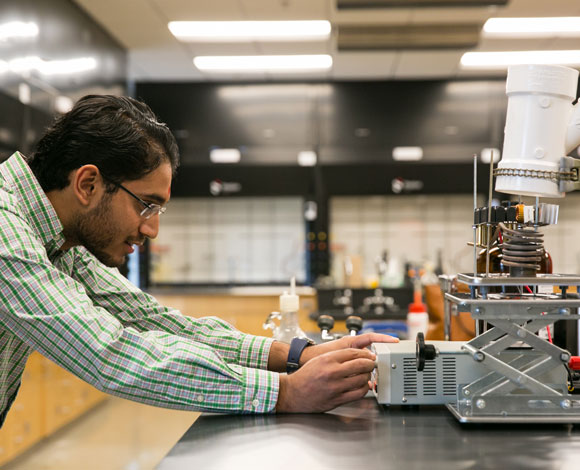 Mercury Capture
Small-scale gold mining in the developing world is the largest source of man-made atmospheric mercury contamination, which can have devastating consequences for those impacted by the contamination. Together with the Department of Chemistry, Mercer Engineering has helped develop and implement methods for reducing mercury poisoning among artisanal gold miners.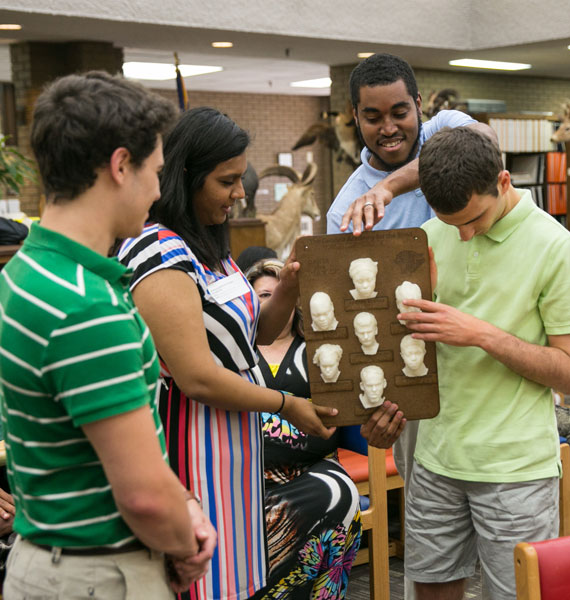 3D Printing
3D printing is an important part of Mercer Engineering. Students and faculty have used 3D printers to develop a 3D yearbook for visually impaired students at a local high school, leaving them with memories that last a lifetime.
Additionally, Dr. Joanna Thomas and members of Mercer's Robotics Club fabricated reusable 3D-printed face masks for medical professionals in locations where personal protective equipment (PPE) supplies have been depleted by the sharp increase in patient numbers due to COVID-19.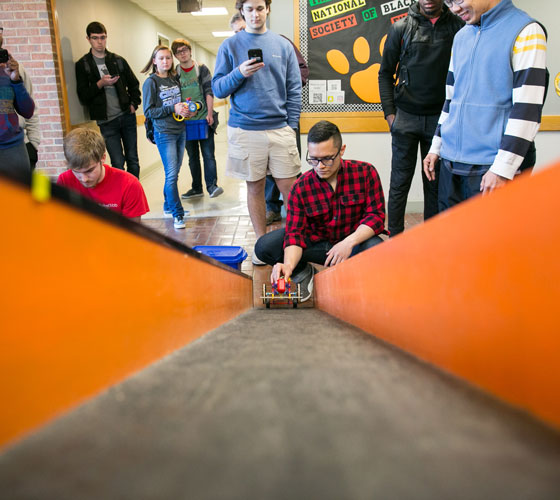 BEAR Day
A collaboration with academic departments from across the University, BEAR (Breakthroughs in Engagements, Arts, and Research) Day showcases student research and special projects. BEAR Day is an opportunity for Mercer Engineering students to share their research and accomplishments with the broader Mercer community.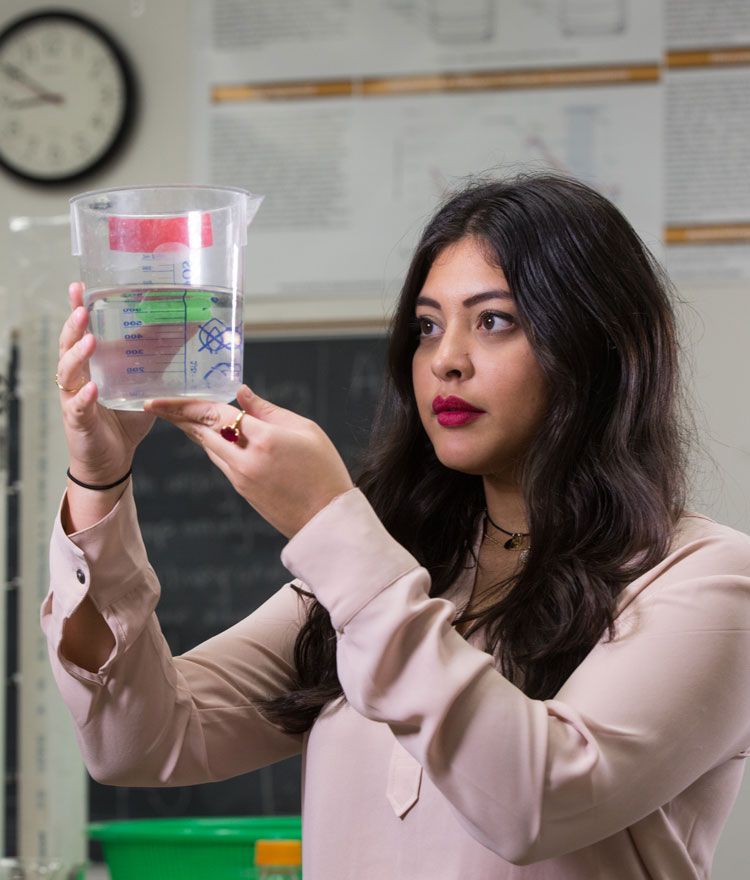 Engineering for Development
Mercer's distinctive Engineering for Development program prepares student to become leaders in implementing sustainable solutions for people and the environment, with an emphasis on improving the lives of under-served populations.