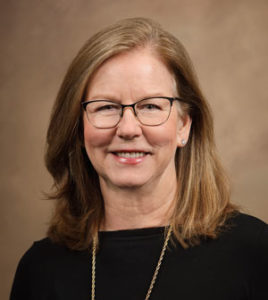 Dr. Helen Grady joined the Mercer community in 1992, after 10 years managing a technical publications group for a Fortune 500 company in Research Triangle Park, NC. In 2000, she founded Center for Excellence in Engineering Education to assist faculty in enhancing teaching scholarship and web-based instruction. She has chaired the Department of Technical Communication since 2007 and taught over 25 different undergraduate and graduate classes in technical communication and basic engineering courses.
She served on the Advisory Board of the IEEE Professional Communication Society (PCS) for many years as Chair of the Editorial Advisory Board and is a two-time recipient of the Emily Schlesinger Award for Outstanding Service to PCS. She is also a Fellow in the Society for Technical Communication and was a Distinguished Visiting Professor at the University of Applied Sciences, Karlsruhe, Germany, in 2011.
Education
Ed.D., Instructional Design and Distance Education, Nova Southeastern University
M.A., Biology, Queen's College, City University of New York
B.Sc. (Hons.), Biology, Queens University, Kingston, Ontario, Canada
Area(s) of Specialization
Instructional design
Project management
Proposal writing
Technical editing
Research/Professional/Teaching Interests
Dr. Grady's primary focus is teaching and curriculum development. She has authored a variety of articles and book chapters on technical communication, instructional design, and distance education strategies, and is frequent presenter on a variety of technical communication topics at a variety of local, national, and international conferences.
Other Interests
Dr. Grady is an avid golfer and also enjoys competing in triathlons.
Recent Publications
Brewer, P. S. E., Grady, H. M., Watson, R. B. (2017). Diverging currents: Continuous innovation in an engineering-based Technical Communication program. Professional Communication Conference (ProComm), 2017 IEEE International (pp. 1-10).
Grady, H.M. 2017. Engineers do not write essays. Proceedings of 2017 IEEE IPCC Annual Conference, Madison, WI.
Grady, H.M. 2016. Strategies for developing international technical communication products. In St. Amant, K. and Flammia, M. (ed). Teaching and Training for Global Engineering. IEEE Press.
Contact
---
478.301.2211
grady_h@mercer.edu
Office: Science and Engineering Building, Room 239