Department of Electrical and Computer Engineering
Electrical and Computer Engineering
Wired for Success
As an electrical engineer at Mercer, you'll receive the necessary foundation to jump start your career after graduation. Students receive hands-on training while learning to function as a team of professionals with a common goal. Graduates are competent engineers who share the goal of communicating effectively with both technical and non-technical audiences alike.
Computer engineering students learn the engineering behind a variety of systems that operate in real-time and have a computer embedded as either a component or control. You'll explore 4 fascinating areas of study – electronics fundamentals, general engineering fundamentals, engineering design, and computer systems principles – each of which will challenge you to develop new ways of thinking.
Undergraduate and Graduate Programs
Departmental Honors
Outstanding Graduates 2020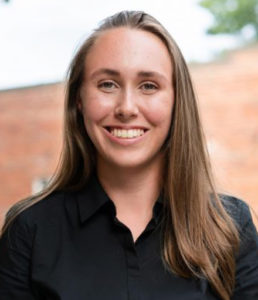 Caitlyn Patton
Hometown: Durham, NC
Major: Electrical Engineering
Undergraduate Research: Beginning her sophomore year, Caitlyn conducted research regarding wireless power transfer.
Research Advisor: Dr. Ruiyun Fu
Noteworthy Experiences: 2019 Institute of Electric and Electronic Engineers (IEEE) Frances B. Hugle Scholarship recipient, 2018 Institute of Electrical and Electronics Engineers (IEEE) Power and Energy Society (PES) Scholar
Plans after Graduation: After Caitlyn finishes her Master's Degree through Mercer's 4+1 Integrated Degree Program, she plans to enter the workplace in an electrical engineering role where she can travel across the country working on different electronics projects while collaborating with fellow engineers.
"I am grateful to Mercer and the electrical engineering department for everything it has taught me. It has definitely changed my life for the better. Being part of this program taught me to not be afraid to ask questions, and that taking the directive to better understand anything I am interested in will go a long way towards my success as an engineer."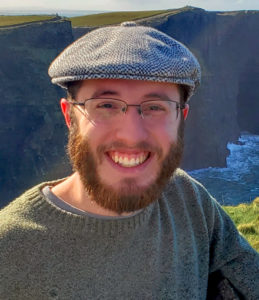 Timothy Hood
Hometown: Lawrenceville, GA
Major: Computer Engineering
Minor: Mathematics
Undergraduate Research: Timothy participated in several research experiences as an undergraduate student, most notably DustDuino – a low-cost air pollution monitor that has been used in the University's Mercer On Mission program in Dominican Republic to develop safer alternatives to open-fire stoves. Through the Mercer Robotics Club, he helped create an automated aquaponics setup to act as a self-contained vegetable garden. He also worked on a team that developed a NASA-funded high-altitude weather balloon that gathered atmospheric data during the solar eclipse in 2017.
Noteworthy Experiences: 2017 recipient of the Georgia Engineering Foundation C.B. & Olive Gambrell Scholarship, 2018 Benjamin A. Gilman Scholar, 2019 Department of Defense SMART Scholarship recipient
Plans after Graduation: Timothy will complete his Master's Degree through Mercer's 4+1 Integrated Degree Program and, as a SMART Scholar, work for the Department of Defense upon completion of his degree. He will serve as a software engineer with the Wright-Patterson Air Force Base in Dayton, OH.
"Mercer Engineering has been, without a doubt, the most academically fulfilling group I have ever been a part of. I was able to get connected in so many extracurricular groups, and even have a prominent role in the robotics club as early as freshman year. Also, I was able to participate in so many excellent undergraduate research projects throughout the years."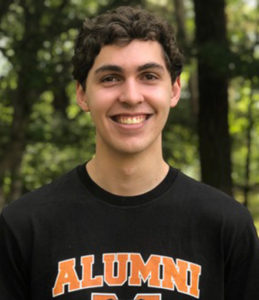 Brady Simon
Hometown: Rome, GA
Major: Computer Engineering
Undergraduate Research: Brady's first research experience at Mercer was with Dr. Makhin Thitsa and focused on developing computationally efficient algorithms for determining finite escape times of nonlinear control systems by algebraic combinatoric methods using Fliess series. Additionally, he spent a summer interning at the Advanced Solid-State Laser Division at the Army Research Lab (ARL) in Maryland, after which he began connecting the controls research and photonics field by designing a model-free built-in feedback loop for precision control of next generation photonic devices.
Noteworthy Experiences: 2019 Goldwater Scholar | 2019 scholarship recipient for Apple's 2019 Worldwide Developer Conference (WWDC) in San Jose, CA
Plans after Graduation: Brady will complete his Master's Degree in Software Engineering through Mercer's 4+1 Integrated Degree Program and hopes to enter the workforce in app and software development.
"Mercer has given me the support and direction to succeed, and I will carry the tools and abilities I've gained here throughout my career. Being able to work, research, and learn with professors has been a uniquely satisfying experience."
Department of Electrical and Computer Engineering
Faculty and Staff

Associate Professor and Chair of Electrical and Computer Engineering

Associate Dean and Professor of Electrical and Computer Engineering

Director and Associate Professor of Software Systems Engineering

Professor of Electrical and Computer Engineering

Professor of Electrical and Computer Engineering

Professor of Electrical and Computer Engineering

Dr. Donald Ekong
Associate Professor of Electrical and Computer Engineering

Associate Professor of Electrical and Computer Engineering

Assistant Professor of Electrical and Computer Engineering

Assistant Professor of Electrical and Computer Engineering

Jeremy Barker
Electrical and Computer Engineering Laboratory Technician