Dr. Jennifer Goode
Adjunct Professor, Department of Technical Communication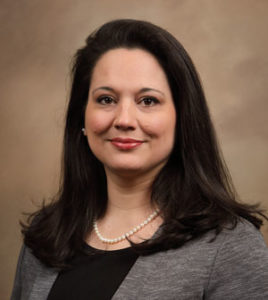 Dr. Jennifer Goode is an Adjunct Professor in the Department of Technical Communication at Mercer University in Macon, GA. Dr. Goode uses qualitative research and content design strategies to support user information needs. She supports her students' advanced study of multimedia tools through various independent projects as a part of the Multimedia Lab.
Dr. Goode has nearly 20 years of experience in instructional design and computer-based training. She has served as an online learning consultant, co-directed the world's oldest online master's program, and taught as an online instructor since 2005. Dr. Goode has served both government and higher education organizations in the areas of computer-based training, document production and management, strategic content development, and online course management.
Prior to joining the faculty in the Technical Communication Department in 2015, Dr. Goode taught at the University of Louisville and the University of Illinois at Urbana-Champaign.
Education
Ph.D., Human Resource Education (Concentration: Organization Development), University of Illinois at Urbana-Champaign
M.Ed., Human Resource Education (Concentration: Instructional Design), University of Illinois at Urbana-Champaign
B.S., Technical Communication, Mercer University
Specializations
Strategic, user-driven content development; Qualitative research methods and analysis; Impact of instructional design on learner outcomes; Information design and content architecture; User experience and user-centered design; Evaluation of programs, processes, procedures, and products; Curriculum and learning assessment; Media-driven approaches to content delivery (e.g., interactive design, graphic arts, podcasting)
Professional Interests
Dr. Goode has provided qualitative expertise for research projects related to learning assessment, instructional outcomes, and program evaluation. Professionally, she consults with organizations in the areas of instructional design, online learning and delivery, strategic management, organizational change and development, and strategic content design and delivery.
In the classroom, Dr. Goode relies heavily on client-based problems to provide students with curricular challenges and real-world experience. Many of these classroom projects have been coordinated with and supported by Mercer's Quality Enhancement Plan (QEP), Research that Reaches Out. Dr. Goode enjoys integrating creativity and technology in class projects to spark student engagement and spur their technical knowledge in the latest tech comm tools and technology.
Research
A New Digital Archive and Search Platform for Georgia Department of Transportation (GDOT) Research
Other Interests
Outside of the classroom, Dr. Goode enjoys doing a wide variety of activities with her family, including traveling, hiking, biking, cooking, gardening, woodworking, sewing, crafting, and bird watching. At her church, she leads Bible studies and serves in the children's ministry. She also loves to read and watch old episodes of "The Office" and "Downton Abbey."
Recent Publications
Goode, J. (2020). Podcasting: Is it for tech comm? Intercom. Jan/Feb 2020, 11-13.
Croft, N., Brown, J., & Goode, J. (2019, October). A multidisciplinary approach to revamping a library catalog. 2019 Georgia Libraries Conference, Macon, GA.
Goode, J., Croft, N., & Brewer, P.E. (2019). A new digital archive and search platform for GDOT R&D projects. http://g92018.eos-intl.net/eLibSQL14_G92018_Documents/18-20.pdf
Contact
---