Dr. Laura Moody
Associate Professor of Industrial Engineering and Industrial Management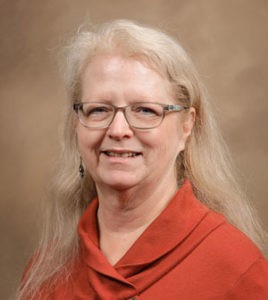 Dr. Laura Moody first came to Mercer in 1989 from a position as a Human Factors Engineer at Lockheed-Georgia (now Lockheed-Martin). With the exception of a leave of absence to complete her Ph.D. and a short foray into the corporate world as Manager of North American Usability Group for Whirlpool Corporation, she has been at Mercer ever since. In addition to her work at Lockheed and Whirlpool, Dr. Moody has consulted with ARINC in Panama City, Florida, MERC, Piedmont Healthcare, and a number of other clients. She has served as chair of the Department of Industrial Engineering and Industrial Management and is currently director of the Engineering Management/Technical Management graduate program.
Education
Ph.D., Human Machine Systems Engineering, Georgia Institute of Technology
M.S., Human Factors Engineering, Georgia Institute of Technology
B.E.E., Electrical Engineering, Georgia Institute of Technology
Area(s) of Specialization
Ergonomics & Human Factors
Research/Professional/Teaching Interests
Dr. Moody's primary research and teaching interests is the application of human factors and ergonomics to the design of consumer products, work environments, and equipment. Her current interests include human factors in innovation and product development, universal design, and design for older adults. She has also conducted research and directed student design projects in the areas of healthcare human factors and human-systems integration.
Contact
---
478.301.2349
moody_le@Mercer.edu
Office: Engineering Building 201G