Dr. Pam Estes Brewer
Professor of Technical Communication
Director of the M.S. in Technical Communication Management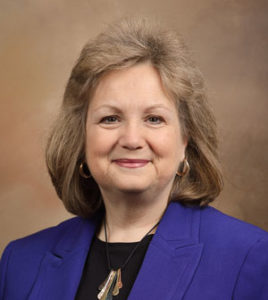 Dr. Pam Estes Brewer joined the Mercer University Department of Technical Communication in 2013. Previously, she taught at Appalachian State University in Boone, North Carolina.
At Mercer, she directs the online M.S. in Technical Communication Management. She is a Fellow in the Society for Technical Communication and a member of the IEEE Professional Communication Society. She has published one book, International Virtual Teams: Engineering Global Success, and is working on the 2nd edition of A Research Primer for Technical Communication. She is an Associate Editor for Transactions on Professional Communication and an editor for the new IEEE training series English for Engineers.
Education
Ph.D., Technical Communication and Rhetoric, Texas Tech University
M.A., English/Professional Communication, Wright State University
B.A., English/Business, Wright State University
Specializations
Virtual Teams, Usability, and Research Methods
Professional Interests
Dr. Brewer researches, authors, and presents on topics related to communication in virtual teams, online teaching, usability, and research methods. She teaches general technical communication courses as well as advanced and graduate courses in usability research, research methods, and international tech comm.
She is currently developing a course in content strategy. Dr. Brewer's students work regularly with the Department of Homeland Security on usability assessment.
She recently completed a grant-funded project for the Georgia Department of Transportation in collaboration with colleagues at Mercer University and Georgia College and State University.
Other Interests
Dr. Brewer is active in animal rescue in Middle Georgia and fosters dogs as they are rehabilitated from the shelter. She also volunteers time for social justice events.
Recent Publications
Hayhoe, G. F. & Brewer, P. E. (2020). A Research Primer for Technical Communication (2nd ed.). New York: Routledge.
Goode, J., Croft, N., & Brewer, P. E. (2019). A new digital archive and search platform for GDOT R&D projects. Report. GDOT Research Library.
Brewer, P. E. (2018). Leadership in technical communication education. Intercom 63(3), 19-20.
Brewer, P. E. (2018). Glossary. In K. Brown-Hoekstra (Ed.), The Language of Localization (pp. 90-91). Laguna Hills, CA: XML Press.
England, P.S., & Brewer, P. E. (2018). What do instructors need to know about teaching collaboration? In T. Bridgeford (Ed.), Teaching Professional and Technical Communication: A Practicum in a Book. Logan, Utah: Utah State University Press.
Brewer, P. E., & Minacori, P. (2018). A multi-faceted global virtual team project linking tech comm education in the U.S. and France. In B. Mousten, S. Vandepitte, E. Arno & B. Maylath (Eds.), Multilingual Writing and Pedagogical Cooperation in Virtual Learning Environments (pp. 55-81). Hershey, PA: IGI Global.
Brewer, P. E. (2017 July). 7 core characteristics of virtual teams in 2017. CIDM eNews. https://www.infomanagementcenter.com/publications/e-newsletter/cidm-enews-07-17/
Brewer, P. E. (2016). Teaching and training with global virtual teams. In M. Flammia & K. St.Amant (Eds.), Teaching Culture and Communication in Global Contexts (pp. 173-197). Hoboken, NJ: IEEE Press/Wiley.
Brewer, P. E. (2015). International Virtual Teams: Engineering Global Success. Hoboken, NJ: IEEE
Press Wiley.
Brewer, P. E., & Brewer, E. C. (2015). Pedagogical perspectives for the online education skeptic. Journal on Excellence in College Teaching, 26(1), 29-52.
Contact
---
478.301.4146
brewer_pe@mercer.edu
Office: Science and Engineering Building 242