Dr. Sinjae Hyun
Professor and Chair of Biomedical Engineering and Director of Graduate Programs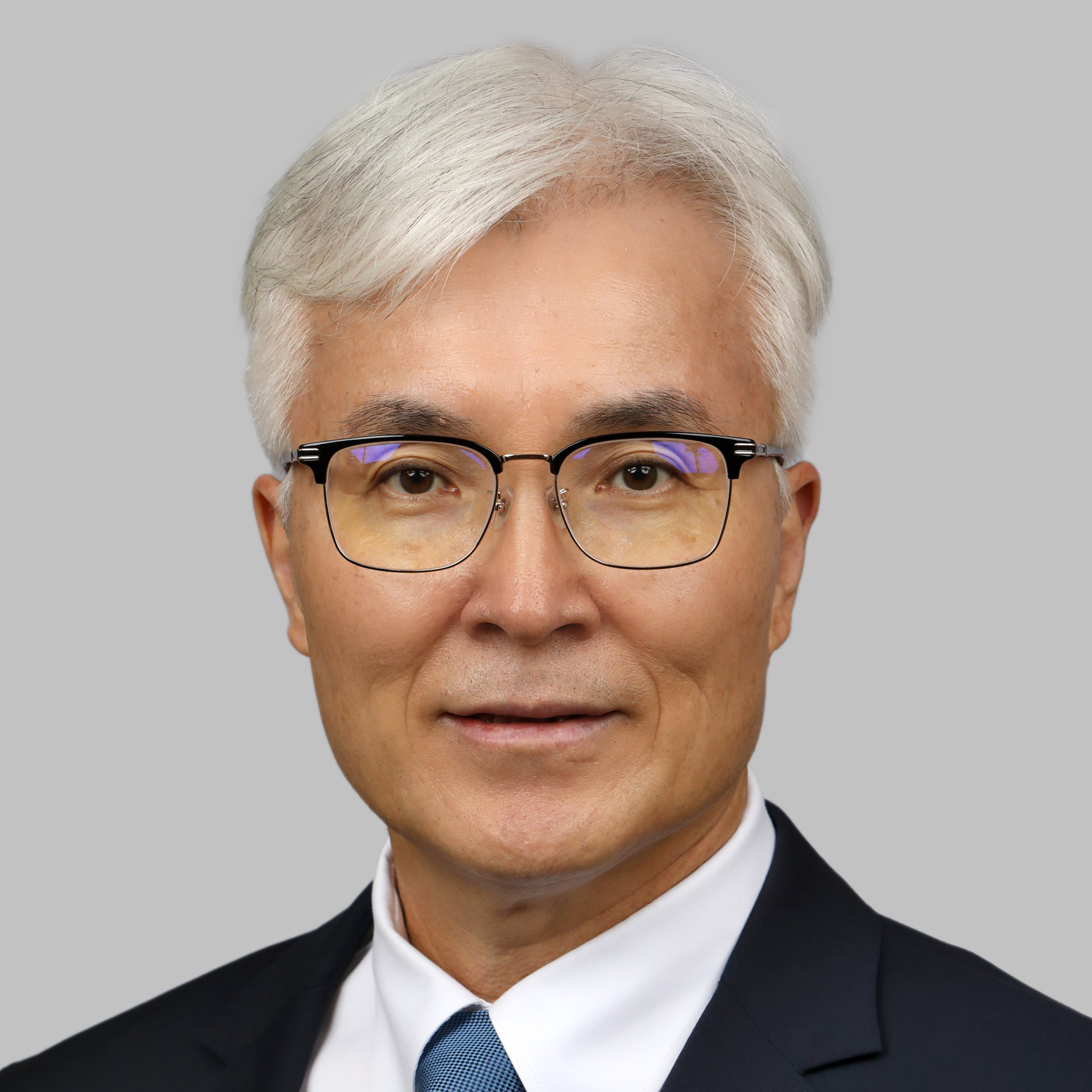 Dr. Sinjae Hyun came to the United State for his Ph.D. studies at North Carolina State University in 1994, just after his tenure at the Agency for Defense Development in Korea, where he was a Research Engineer. He worked for thermal system design and development in rocket propulsion systems for six and half years. Dr. Hyun was a Research Assistant Professor of Mechanical Aerospace Engineering Department at NCSU for two years after he finished his Ph.D. degree in 1998. Dr. Hyun has been teaching at Mercer University since 2003, and has taught and advised many students in classes and his research lab. Many of his students who have participated in his research projects have been admitted to prestigious research Universities, including North Carolina State University (his alma mater), the University of North Carolina at Chapel Hill, Georgia Institute of Technology, Medical College of Georgia, Duke University, Rice University, Clemson University, MIT, and others.
Education
Ph.D., North Carolina State University
Specialization
Transport Phenomena in Biomedical Engineering
Professional Interests
Dr. Hyun's primary teaching is in the area of thermal-fluids in biomedical engineering/mechanical engineering. Specifically, he has taught Biotransport Phenomena, Biofluids, Computational Fluid Dynamics, Applications of Finite Element Analysis, 3D Additive Manufacturing Technologies, Thermodynamics, Engineering Programming (C++), Numerical Methods (Matlab), and Pharmacokinetics.
His research interests are computational modeling and simulation of heat transfer, fluid dynamics, hemodynamics, and aerosol transport; experimental inhalation aerosol/drug delivery mechanisms; and 3D additive manufacturing technologies. Currently, he is collaborating with students to analyze the inhaled aerosol characterizations of e-cigarette and the efficacy of facemask materials in the midst of the COVID-19 pandemic.
Other Interests
Dr. Hyun has been organizing the Mercer On Mission Korea program since 2015 to teach English, Engineering, and Technology to North Korean refugees and their children living in South Korea. With another group of Mercer students, he makes touchable 3D yearbooks for graduating seniors at the Georgia Academy for the Blind.
His hobby is playing golf, and he loves watching MU sports—including basketball and soccer—and drinking hand-drip coffee.
Recent Publications
Schultz, S. R., Hyun, S. (2020). Student Involvement in the Life Cycle of a 3D Yearbook Product. 2020 ASEE SE Conference Proceeding.
Park, J., Kim, J., Chang, Y., Youn, S. W., Kang, E.-J., Lee, K.-N., Suchanek, V., Hyun, S., Lee, J. (2019). Analysis of the time-velocity curve in phase-contrast magnetic resonance imaging: a phantom study. Journal of Computer Assisted Surgery, https://doi/full/10.1080/24699322.2019.1649066, 1-11. https://www.tandfonline.com/doi/full/10.1080/24699322.2019.1649066
Kim, K., Boeur, B. Y., Hyun, S., Park, C. (2018). Experimental Investigation on Aerosol-Particle Sustaining Characteristics of a Porous-Walled Tube. Key Engineering Materials, 795, 131-135.
Kleinstreuer, C., Hyun, S., Buchanan, J. R., Longest, P. W., Archie Jr., J. P., Truskey, G. A. (2017). Hemodynamic Parameters and Early Intimal Thickening in Branching Blood Vessels. Critical Reviews™ in Biomedical Engineering, 45(1-6), 319-382. http://www.dl.begellhouse.com/journals/4b27cbfc562e21b8,24f1531450c9f74a,36e0110274ac0667.html
Contact
---
478.301.2214
Hyun_s@mercer.edu
Office: Science and Engineering Building 106