Dr. Stephen D. Hill
Associate Professor of Mechanical Engineering and Associate Dean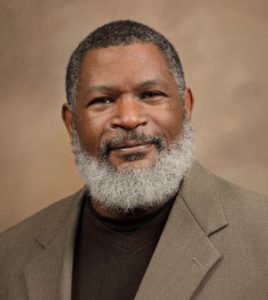 Dr. Stephen Hill is an Associate Dean and Associate Professor at Mercer University's School of Engineering. He earned his Ph.D., MS, and B.S. in Mechanical Engineering from the Georgia Institute of Technology and B.S in General Sciences from Morehouse College.
Prior to joining Mercer, he worked with Schlumberger Oilfield Services for 13 years where he was most recently a project manager in the completions product group managing permanent completion projects associated with Sand Management Services and Production, based in Rosharon, Texas.
Prior to that, he was based in Sugar Land, Texas as a Senior Engineer in the Well Services Product group working in the area of the design coiled tubing down-hole tools.
Education
Ph.D., Mechanical Engineering, Georgia Institute of Technology
M.S., Mechanical Engineering, Georgia Institute of Technology
B.S., Mechanical Engineering, Georgia Institute of Technology
B.S., General in Sciences, Morehouse College
Specializations
Fluids, Thermal Sciences, and Particle Transport
Professional Interests
Dr. Hill teaches primarily in the areas of Thermal Sciences and Fluid Mechanics. He enjoys teaching the capstone senior design class and working with student groups. His research interests include particle transport and the reliability of debris tolerant systems, fluid interaction with mechanical design, erosion modeling/testing, phase change phenomena associated with high temperature, dense plasma, and computational fluid dynamics.
Dr. Hill has ten U.S. Patents on alternative concepts used to service and produce oil and gas wells. He has served on research advisory boards since 2004 with both University of Oklahoma on fluid flow in Coiled Tubing and with Tulsa University on fluid projects associated with drilling.
Other Interests
He serves on Hutchings College and Career Academy Board and enjoy working with students interested in pursuing degrees in the STEM field.
Contact
---
478.301.5134
hill_sd@mercer.edu
Office: Science and Engineering Building 103