Dr. Susan Codone
Professor of Technical Communication
Director of the Center for Teaching & Learning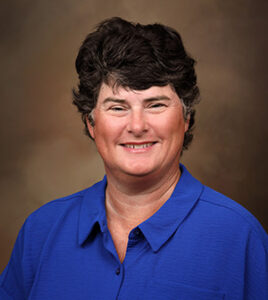 Dr. Susan Codone came to Mercer in 2002 to join the Department of Technical Communication. In 2014, she re-started the Center for Teaching & Learning on behalf of the Provost's Office and currently still leads the Center, which provides support for teaching and professional development for faculty university-wide.
Prior to Mercer, Dr. Codone worked for the Raytheon Company in the design and development of interactive multimedia training and for Pensacola Junior College as a professional development coordinator. Dr. Codone served as a Fulbright Specialist from 2015-2020 with two short-term tours at Universidad Central del Este in San Pedro de Macoris, Dominican Republic. She was named a Georgia Governor's Teaching Fellow in 2014. Dr. Codone and her husband have three children, all of whom are Mercer Bears.
Education
Ph.D., Instructional Design & Development, University of South Alabama
M.B.A., University of West Florida
B.S., University of Montevallo
Specializations
Instructional Design and Technology; Faculty Development
Professional Interests
Dr. Codone's primary emphasis lies in teaching and in assisting faculty members with pedagogical techniques. She has conducted research in engineering education, the scholarship of teaching and learning, social media, and technical communication. Her Fulbright Specialist work was conducted in the Schools of Education and Medicine at Universidad Central del Este, providing consulting support to their curriculum and faculty preparation.
Contact
---