Hannah Nabi
Instructor of Technical Communication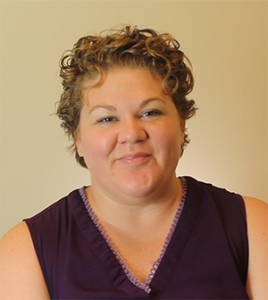 Hannah Vann Nabi is a technical communicator and learning designer. Prior to joining the Technical Communication Department in 2022, Ms. Nabi served as the Associate Director of Engaged Learning in Mercer's Center for Engaged Learning and has eight years of experience in higher education service-learning, community engagement, and community-based research with an emerging specialization in instructional design. She is a member of the Association for Teachers of Technical Writing and the Society for Technical Communication.
Ms. Nabi completed a Fulbright Fellowship in Indonesia in 2010-2011. Her research interests center around principles of accessibility and inclusion as well as collaborative, community-engaged information design.
Education
M.S., Technical Communication Management, Mercer University
B.A., Women's and Gender Studies, Mercer University
Area(s) of Specialization
Instructional design, information design, community-engaged collaborative partnerships
Research/Professional/Teaching Interests
Ms. Nabi's teaching and research interests include accessibility and inclusion in learning design, globalization in the classroom, and the role that democratizing information design processes can have in empowering and upholding dignity in communities.
Other Interests
Ms. Nabi enjoys spending time with her family, cooking, sewing, and reading fantasy fiction. She is in a perpetual search for a peaceful space to enjoy a strong cup of coffee.
Recent Publications
Vann Nabi, H., & Estes Brewer, P. (2021). Communicating Ethical Engagement Abroad: A Content Analysis of Service-Learning Study Abroad Third-Party Provider Websites. Frontiers: The Interdisciplinary Journal of Study Abroad, 33(2), 17-34. https://doi.org/10.36366/frontiers.v33i2.555
Halstead, E., & Nabi, H. (2019). Everyone's Doing Better Than Me: Using Faculty Storytelling to Address Barriers to Success. E-Source for College Transitions, 17(1), 2-4.
Contact
---
478.301.2417
nabi_hf@mercer.edu 
Science and Engineering Building 231